The Princess and the Fog
A Story for Children with Depression
48 pages
•
Published 2015 (Jessica Kingsley Publishers)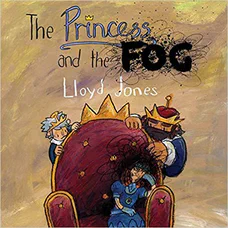 Recommended Age Range:
Preschool through 3rd grade. It has a story that younger kids will understand and enjoy, but there's enough complexity that older kids will connect with it too.
Publisher's Summary:
Once upon a time there was a Princess. She had everything a little girl could ever want, and she was happy. That is, until the fog came…The Princess and the Fog is a picture book to help sufferers of depression aged 5-7 cope with their difficult feelings. It uses vibrant illustrations, a sense of humour and metaphor to create a relatable, enjoyable story that describes the symptoms of childhood depression while also providing hope that things can get better with a little help and support.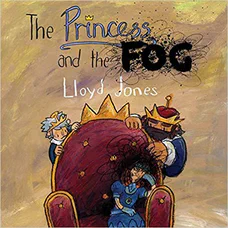 Dr. Annie's Takeaways
Recommended for:
This book is great for any child at all interested in fantasy or fairy tales who is experiencing their own version of the fog (i.e., depressive symptoms). This book could be used to start conversations about mood, therapy,
behavioral activation
, and/or
medication
.
Would a child like it?
Definitely. A child with any interest in princesses would particularly love it, but it's not a requirement. There are so many details to notice in the pictures, and the story is charming and fun while still taking depression seriously.
Tone:
Whimsical, empathic
Story Quality:
I loved this story. It's charming and sensitive, and it destigmatizes depression with its relatable princess protagonist. It strikes a lovely balance between articulating the darkness of depression while keeping the story a bit funny and ultimately hopeful.
Illustrations:
Mixed media drawings–perhaps crayon, paint, and paper? The illustrations are engaging and have a lot of detail, which makes them fun to look at. "The fog" is drawn as messy black scribbles over the Princess's head, and they grow and shrink as her mood worsens and improves.
Representation:
The Princess is a White girl, and she has a mom and dad (the King and Queen). The Princess lives in a city with tall buildings. She rides horses, goes to school, and reads comics. All of the main characters are White. In two illustrations of the Princess with her friends, a Black girl is pictured. The book is set in modern-day times, and the children pictured are wearing modern-day clothing (e.g., jeans, sweaters); the princess and her parents are shown wearing fantastical clothing of the European monarchy (e.g., crowns, gowns, etc.).
Psychological Practices:
The insidious and lonely onset of depression ("the fog") is shown really beautifully, and the book skillfully represents different symptoms of depression that kids often experience. The interventions presented in the book include talking about one's feelings with friends, parents, and teachers;
behavioral activation
(going outside and exploring; completing a "daily challenge");
medication
(the Princess visits a Druid who "brewed up some potions for her to try"); and therapy ("the 1000-Year-Old Wise Woman"). I love the whimsy this book uses to present these interventions.
---