The Moon Inside
32 pages
•
Published 2016 (Groundwood Books)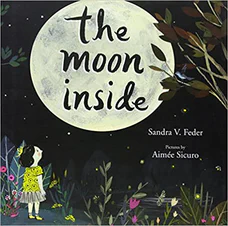 Recommended Age Range:
Preschool through 2nd grade.
Publisher's Summary:
Yellow is Ella's favorite color — she loves the bright, sunny daytime. But every night, as darkness falls, she becomes afraid. Her mother encourages her to look at the soft glow of the moon and fireflies dancing in the night. Ella listens to the chirping of crickets and the gentle rustling of the wind as she gradually realizes that nighttime can be something to look forward to rather than something to fear.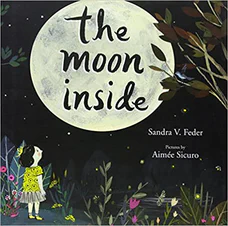 Dr. Annie's Takeaways
Recommended for:
Children who are afraid of the dark will likely enjoy this story about stepping into the darkness and paying attention to the peaceful sights and sounds it brings. It's a beautiful, soothing story. This book leads well into a
mindfulness
exercise as well as a brief introduction to
exposure
.
Would a child like it?
Yes. It's a peaceful story that could soothe many fears of nighttime noises and unknowns.
Tone:
Calm, soothing, sweet
Story Quality:
This story is really beautifully written. It is a soothing book with a sensitivity and subtlety. Unlike many other books written about a child's fear of the dark, this book is not-at-all scary or dark. It is ultimately a story about how a child can find light in the darkness if they pay close enough attention.
Illustrations:
Pretty, peaceful illustrations in black, white, gray, and yellow.
Representation:
Ella is a White girl with a White mother. They live in a house surrounded by a lot of natural land–trees, a field, and a lake.
Psychological Practices:
Ella is afraid of the dark, and her mother takes her outside to notice the different sights and sounds of the darkness–the moon, fireflies, crickets chirping, wind in the trees. It's peaceful. This could be a lovely mindfulness exercise to do with a child–to help them to notice all of the different sights and sounds of the night. Ella then feels ready to turn on fewer lights as she goes to bed. It's a very brief nod to a possible
exposure challenge
a child could also participate in.
---