Once I Was Very Very Scared
64 pages
•
Published 2017 (Piplo Productions)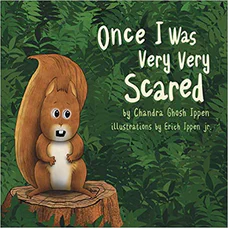 Recommended Age Range:
Ideal for preschool through 2nd grade. The animals in the story are approximately kindergarteners or even preschoolers (based on a brief mention of the school skills they are learning).
Publisher's Summary:
"A little squirrel announces that he was once very, very, scared and finds out that he is not alone. Lots of little animals went through scary experiences, but they react in different ways. Turtle hides and gets a tummy ache, monkey clings, dog barks, and elephant doesn't like to talk about it. They need help, and they get help from grown-ups who help them feel safe and learn ways to cope with difficult feelings. This story was written to help children and grown-ups understand how stress can affect children and ways to help them."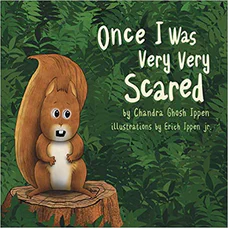 Dr. Annie's Takeaways
Recommended for:
This book is really great for a young child who has experienced something very frightening. It's applicable to children who have experienced complex trauma as well as specific events (e.g., a car accident). Caregivers can read this book with their children as a way to start talking about kids' feelings and how they can cope with them; it's also great for therapists to read with kids prior to starting trauma treatment.
Would a child like it?
This book is fairly intense, but in a way that I believe respects children's intensity and their awareness of frightening things. It models hope and healing, and the animals are charming and relatable. I do think a child would like it, even though the content is difficult.
Tone:
Somber and subtly intense, ultimately reassuring
Story Quality:
Using cute woodland creatures sitting in a circle in a group therapy-like set-up, this story portrays the intensity of young children's experience of frightening events as well as the variation in how children respond to these experiences. There's a therapist-like character who helps the young animals learn to cope with their strong feelings. I appreciated how the story doesn't make unrealistic promises of happily ever after. In the end, the animals still get scared and still don't want to talk sometimes, but they have learned what helps them to feel better when they do feel this way.
Illustrations:
Richly colored, vibrant illustrations of cute woodland creatures.
Representation:
The characters are all baby animals without specified genders or other identity indicators. The story takes place in a little clearing in a forest. The characters in the story describe different frightening experiences that children might have gone through, including a car accident with injuries, a natural disaster, witnessing someone getting injured, a loved one leaving, witnessing a fight, and being hurt by someone.
Psychological Practices:
This book compassionately shows an array of feelings and behaviors that can be connected to children's experiences of trauma. It encourages children to talk with a trusted adult about what scares them and to try out different coping strategies (e.g., playing music, playing with friends, taking deep breaths). It also reminds children that they are not the only ones to have experienced something that made them very, very scared and that other children can relate to their experience. There are several lines of text that seem to be directly speaking to the child being read to (e.g., "I"m so sorry someone hurt you before. No one is going to hurt you here"). They're good lines for caregivers to hold onto and repeat. The author Chandra Ghosh Ippen is a clinical psychologist and a giant in the field of early childhood trauma. From her biography: "She is Associate Director of the Child Trauma Research Program at the University of California, San Francisco, Director of Dissemination and Implementation for Child-Parent Psychotherapy, and a member of the board of directors of Zero to Three. She has spent the last 28 years conducting research, clinical work, and training in the area of childhood trauma and has co-authored over 20 publications on trauma and diversity-informed practice."
---